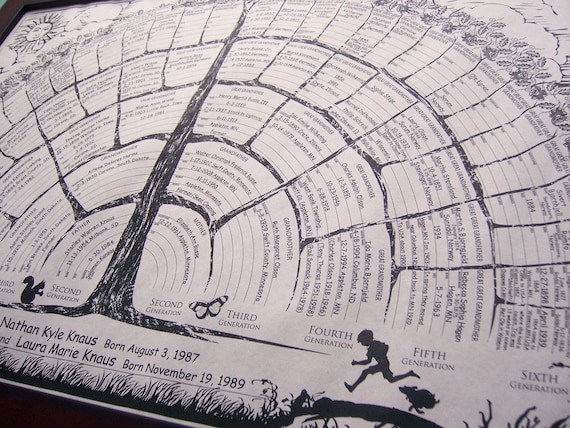 Do you know where you came from? I come from Kings, soldiers, and common men that made a difference.
When my grandfather was dying of leukemia I set out to find our families roots.I felt this urge to know where I came from. I am a huge history buff so I knew the importance of history not only the history of major events, but family history as well. One must remember that common people were as a big a part of shaping history as the famous figures people remember forever. When you think of the civil war you probably have a few names that pop into your head like Lee, Grant, Abe Lincoln. I remember Jacob Kreamer, Johann Kramer, who are a few of my relatives that fought for the union cause.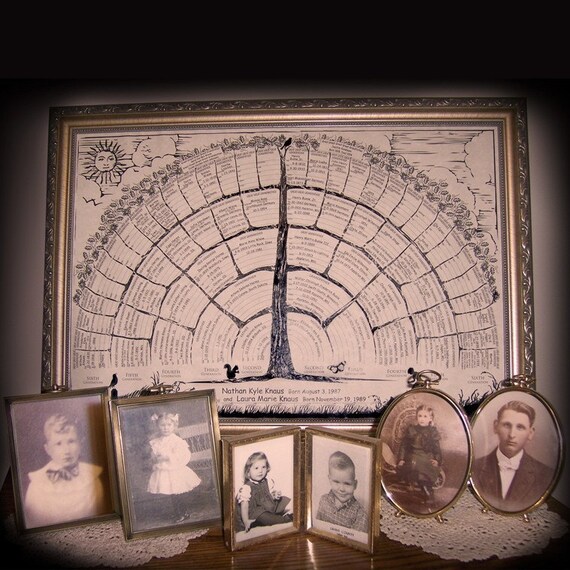 When I was doing my family tree I didn't have a family tree to fill out. I did it all on paper long hand and tried to add and organize as I went. Not an easy task with thousands of names. I presented my grandfather with a typed out seventeen page history of names. I wish I'd know about
Fresh Retro Gallery
then! I could have presented him with a beautiful chart perfect for display.
Fresh Retro Gallery
is a shop that takes pride in their work. The quality can be seen in their unique products. I have seen a ton of family trees and templates over the years, but nothing as beautiful as
these ancestry charts
.
Fresh Retro Gallery
's family tree provides the ability to chart ancestry of six generations, beginning with a
Fresh Retro Gallery
's family tree provides the ability to go from your child and list back to 32 great great great grandparents. That would take me back to 1805 Pennsylvania. That's right I am derived from patriotic coal miners. So now I ask again who's your daddy? Do you really know? Have you ever asked? Perhaps now is the perfect time to start.
Fresh Retro Gallery
's charts would be a great gift not only for your children, but older relatives as well. Present this to your parents on their anniversary, or an older relative on their birthdays. I know my grandfather had a tear in his eye as he read over the tree I'd done for him.
Fresh Retro Gallery
believes family history is better told through stories than chronological listings of names and birth dates.
I promise you'll find it to be a rewarding experience as well. To this day I laugh at the story I was told about my great grandmother. Apparently she had a switch chasing on of my great uncles, but the dog bit her so then she was chasing the dog through the woods. My great uncle told me a story about hiding chewing tobacco in the barn and playing Ball with a pig stomach. Gross yes, but goes to show that even poor families found creative ways to have fun. I think we all get lost in the "I wants" of today's society a look back can remind us that money and possessions were not everything to our ancestors. What a great lesson for the children of today.
Check out
Fresh Retro Gallery
by clicking
here
.
There are a couple deals going on right now BOGO and special discounts for larger orders. Let her know Mother sent you. Buy one for you're whole family. They'll love it!
My great grandparents 1940's